GOLD LEVEL ANALYSIS
MoldFlow™ Expert Certified
Gold Level Analysis is our highest package and includes a full spectrum of elements on your reports.
All of the elements covered within our Bronze and Silver level analysis packages are included plus special attention to factors related to warpage.
Cooling Average Temperature - Gold Level Analysis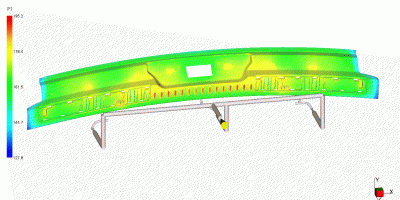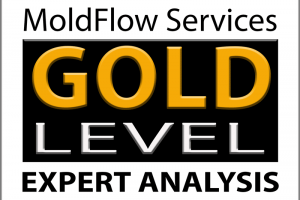 If warpage issues are a concern, then consider our Gold level analysis:
We can recommend minor part design modifications such as;
Ribs
Wall Stock
Flow Leaders
to reduce warpage and improve processing conditions
Includes everything relevant to your analysis from our Silver Level Analysis and Bronze Level Analysis PLUS:
Determine the primary cause of part warpage
Evaluate mold designs to improve part cooling
Predict magnitude of part warpage
Cooling line efficiency
Recommended Cooling temperature
GET A QUOTE!